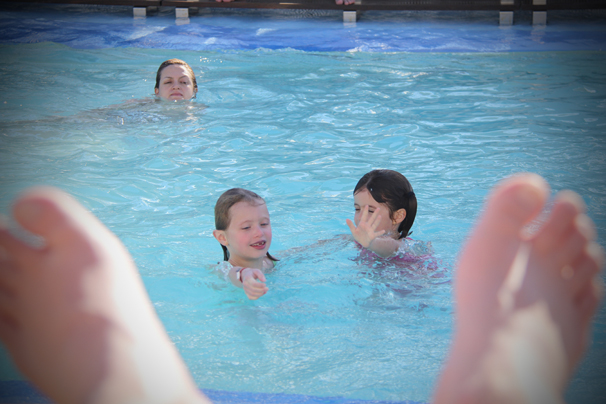 This is the start of our journey back to Miami, a time for relaxing and getting the most out of our last few days. For this reason the next and final couple entries are simply a quick recap of how we spent our time. This morning we had breakfast by ourselves in the Oceanview Café because everyone else figured we wouldn't be awake. After breakfast we got ready to go swimming and spent most of the day at the pool. We did stop for lunch and more sunscreen, and to give Nichole a bit of a break, and then we returned to the pool deck until it was time to get ready for supper.

We met another Nicole that Nichole played with in the morning, I played volleyball for a few minutes, and enjoyed the sun for a few minutes more. After lunch we met a family from Miami (formerly Colombia) and Nichole played with their daughter for a while. I also met an Ontario fire fighter in the hot tub and we talked about that for a while. By 17:30 we started packing up our stuff (Lee & Lisa had joined us and Mom on the deck earlier this afternoon) and we came to get ready for supper.

The afternoon went way better then previous days, Nichole brought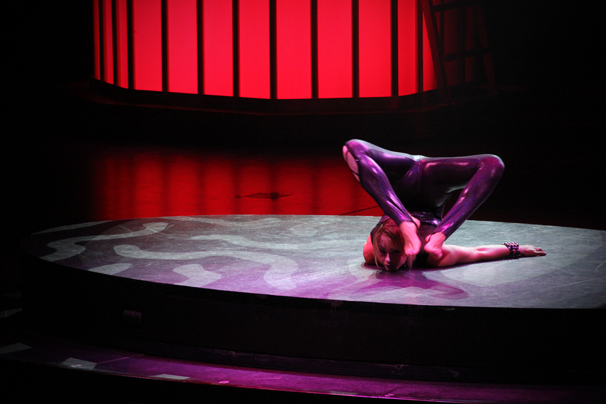 a couple toys to supper and had a really good evening. She paraded around with Natalia our waitress during a time of crew recognition, and after we came back to the room Nichole went to bed nicely. Gramma stayed with her while Mandi & I went to try to find Troy & Lee, but after a bit of looking around, checking out a bit of a show in the theatre, watching a dance competition and just wandering around, we saw no sign of them. We called it a night around 22:30 (after setting our clocks back to gain an hour) and we were rocked to sleep by the wind and waves.