Today we left Disney. It was mixed for all of us I think, but we had done pretty much everything on the Disney maps we had really wanted to (except for splash mountain, but that's only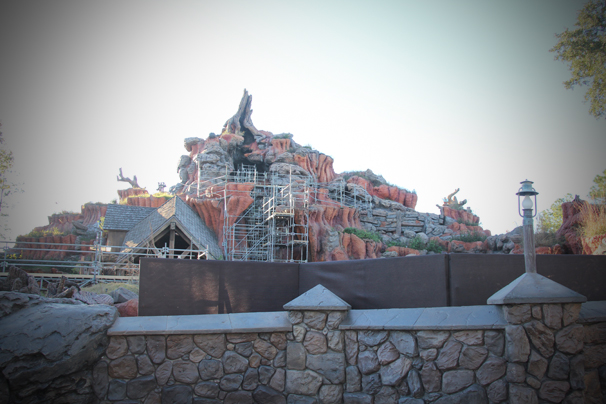 because IT WAS CLOSED! Still annoyed.)

Anyway, we got all packed up, checked out and booked our Disney's Magical Express to the airport all before 10:00. We had booked the 12:30 ride as we had planned on doing Downtown Disney to get Nichole a T-shirt, but we ended up finding something we really liked in the lobby store. Much easy. We then did breakfast in front of the TV in the lobby restaurant and realized we had over 1½ hours to kill. We had dropped our bags at the baggage check out front after checking out, which made getting around a lot easier, but we ended up getting seats on the 11:30 bus in stead. This was really good, because by the time we got to the airport, got our rental car, got everything loaded up, used the bathroom and got going it was already 13:30. So by the time we got food for the road, found an ATM and picked up some water it was after 14:00.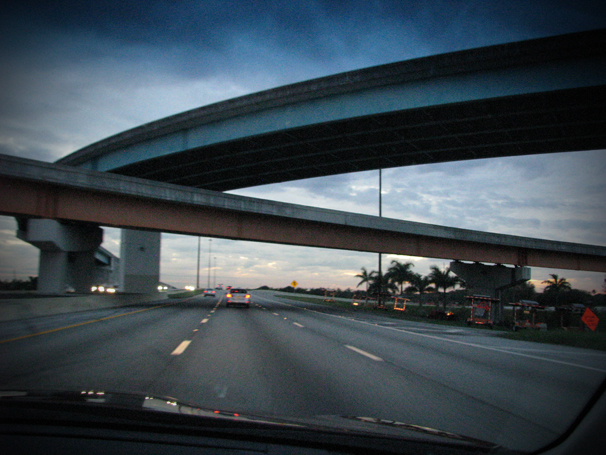 And we were on our way! Until a block later, when I had to slam on my brakes for a red light and my Checkers chicken flew off my lap and under the brake paddle. My new diet plan, I guess. On the bright side, Nichole had a blast feeding the birds at the next highway stop the bread from my sandwich (oh come on, they eat garbage, a little bread can't be any worse!) I did replace it with a healthier option, and we continued on with one more stop near Fort Lauderdale for a bathroom break before reaching our hotel near 18:30.

We got checked in, got unloaded, and went for Subway. The first one was closed at 20:00 (on a Friday night, really?) but there was one a few blocks away. We ate our supper in our room while I started laundry, and Troy, Lee & Mom were here visiting by the time I returned from the laundry room.

I had stayed here once before (Candlewood Suites, Miami Airport) and decided it was really good for the money, with things like free laundry and wifi, great kitchenettes and easy location (close to MIA and Dolphin Mall) and of course free parking. Outdoor pool, too, but I've never used that. This time I realized that the deal only includes 1 Queen bed, not two, which posed a few moments of concern (Nichole finally ended up sleeping with Grandma instead of on the air mattress provided by the friendly staff here) so that made things a bit more comfortable, so the only thing left to complain about was the smell in our room.

Now, I always try to be politically correct, but everyone has a different choice of taste when it comes to cooking. The people before me obviously liked Asian noodles more than I do. I do like a good noodle bowl, but I'm always content picking one up at the Wok Box or somewhere similar over cooking it in my own home. Wow, strong stuff. I guess that's the down side of Kitchenettes. My Mom's room was great, so it was obviously on a room-by-room basis. Only one night.

After Nichole & grandma went to bed, between laundry, Mandi, Troy & I discussed some times and plans for tomorrow morning, and now everyone but me is in bed. So, laundry is done and I think I've covered most of the days happenings here, so I think it's time to retire. For the night, of course. And, this will be the last live post until after the cruise!

So, have a good night, a great weekend and a wonderful week. I'll see you on the other side!