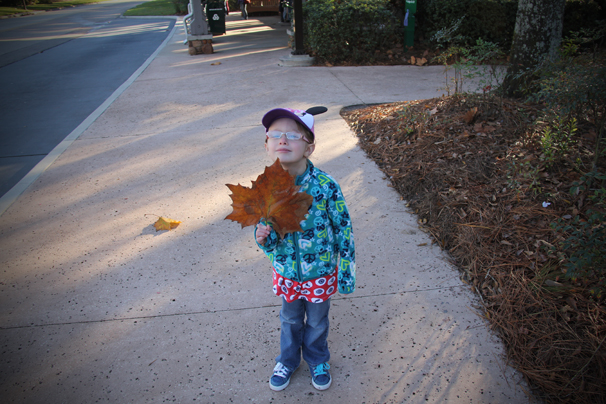 Today started out relatively smoothly.  We got up, got ready and went to the bus stop.  That's about it.  Then it stopped being smooth.  We waited for our bus.  Buses came and left, but not our bus.  Most buses left without anyone even getting on.  We were all waiting for the Magic Kingdom bus.  We saw 2 or 3 buses for each park, but none for ours.  Finally I asked a Hollywood Studios bus driver about our bus, and he radioed dispatch and said they were sending us one.  Thanks.  We were already pretty much late for our character breakfast at "1900 Park Fare, Grand Floridian Resort & Spa".  We waited about half an hour, and eventually one did come.  Did I mention it was really cold out? (for Florida, that is).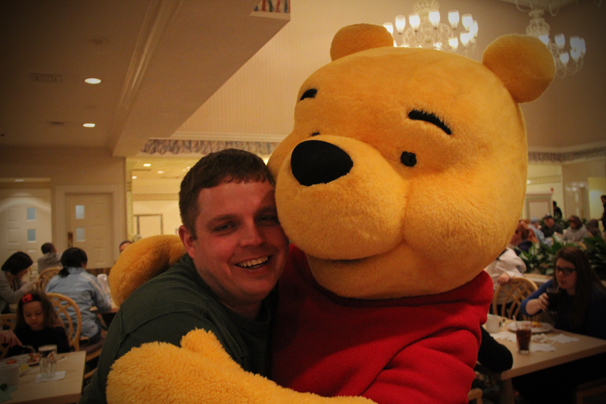 We made our way to our first stop, Magic Kingdom, and got on the monorail to our breakfast reservation.  Breakfast was good again, as the buffets always seem to be here, and the bill would have been over $100 if we didn't have our dining plan, as the buffets always seem to be here.  We got a bunch of character photos and signatures (Mary Poppins, Mad Hatter, Alice, Tigger and Pooh) and ate our food.  Nichole had an upset stomach, so her and Mandi left right at the end for the rest room.  After 20 minutes or so, I decided to gather up our stuff and go find them.

Somewhere in the mix, as we found out later, Nichole's autograph album was left behind.  Thinking we had everything ready to go, after finally locating them, we headed out to catch our monorail.  But, guess what?  During breakfast, the monorail broke down.  No one told us that until we waited in the cold for a few minutes, but we were eventually informed, along with everyone else waiting.  This resort was across 7 Seas Lagoon from Magic Kingdom, so we were able to hold up a bed sheet and ail across the lake.  But we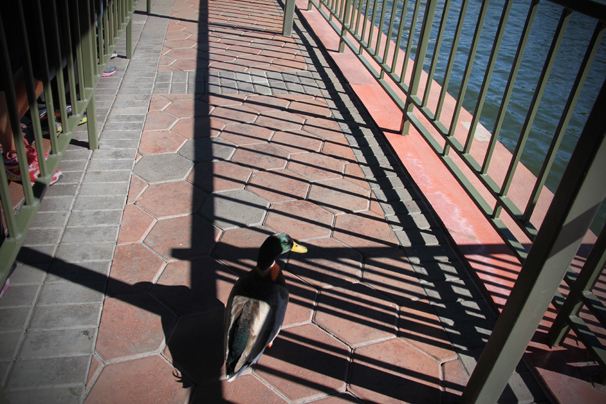 didn't, instead we caught the water taxi, which gave us a tour of the lakefront resorts before getting us to our destination.  As we arrived, I was first off the boat going through the gate I came up behind a slow moving duck, going the same direction, towards the exit of the dock gate.  So I slowly followed it, the whole time close enough I could have tapped it with my foot, and it didn't look back once as if it knew it was leading us out.  It finally did fly away after giving us a good laugh.

We approached the park gate, and that's when Mandi realized we didn't have her book.  So the two of them went into the park (I guess they didn't get too far by the time I got back) while I ran and caught the same boat back to the Grand Floridian to find the book.  I eventually did get it, and was happy to see the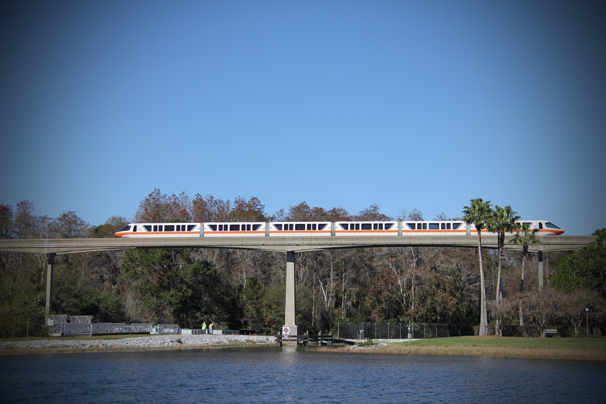 monorail running again so I was able to make a fairly efficient round trip.  I entered the park and headed down main street towards our pre determined meeting point but somehow passed them, and they came up behind me.  It all worked out ok in the end, but wow, definitely not the way I had planned.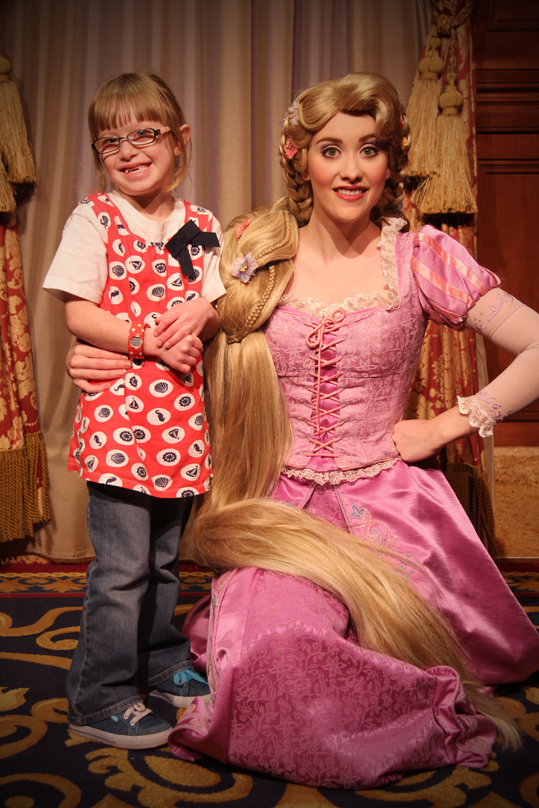 Once in the park we made our way over to meet Rapunzel and Snow White at the Princess Fairytale Hall.  Cinderella and Aurora were next door, but the line was really long and we had a Fast Pass for Rapunzel.  We thought we might drop in to see Cinderella later, but we never did have time.  After visiting with the princesses, we took a float on the Jungle Cruise before using our Fast Pass at Big Thunder Mountain Railroad.  By that time we were almost ready for our lunch reservation at The Crystal Palace.

We got there, checked in and were given a pager (that is suppose to vibrate and flash).  We visited with other guests that were waiting, and Nichole was holding the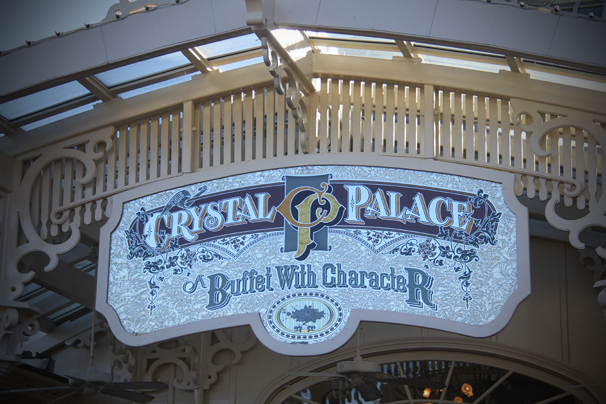 pager.  She informed us that the pager was flashing, but the sun was very bright and it hadn't vibrated, so I thought maybe she was mistaken.  About 15 minutes later I decided to check back with the hostess.  Sure enough, we had been paged 15 minutes prior, as had our line-friends.  So we all went in and got our tables.  This time we ate amongst Piglet, Eeyore, Pooh, and Tigger.  I managed to get Nichole to eat a good amount of fruit as that seemed to be the source of her upset stomach.  After our great lunch, we went back to Adventure Land and went up into the Swiss Family Treehouse.  It was neat, but Nichole was uncomfortable for most of it.  Once done, she had settled down enough for us to enjoy the Pirates of the Caribbean ride.  We all had fun, and afterwards, in the right place, Nichole managed to clear the source of her discomfort, which I think relieved me as much as her!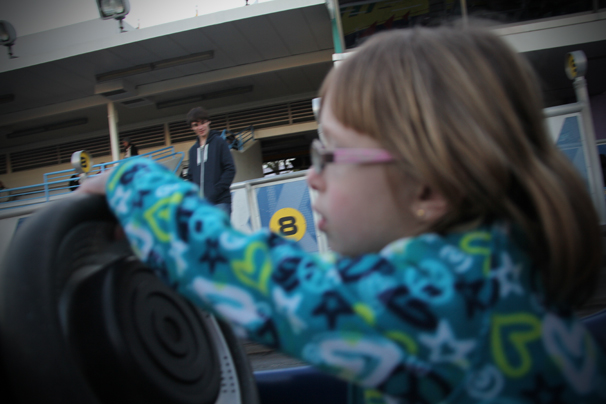 We had a few rides circled on the map, but as walked past them (Peter Pan's Flight, It's A Small World, Meet & Great with Cinderella, The Many Adventures of Winnie the Pooh) we decided the lines weren't worth it at the time, until we made our rounds.  We ended up getting in the queue for Tomorrowland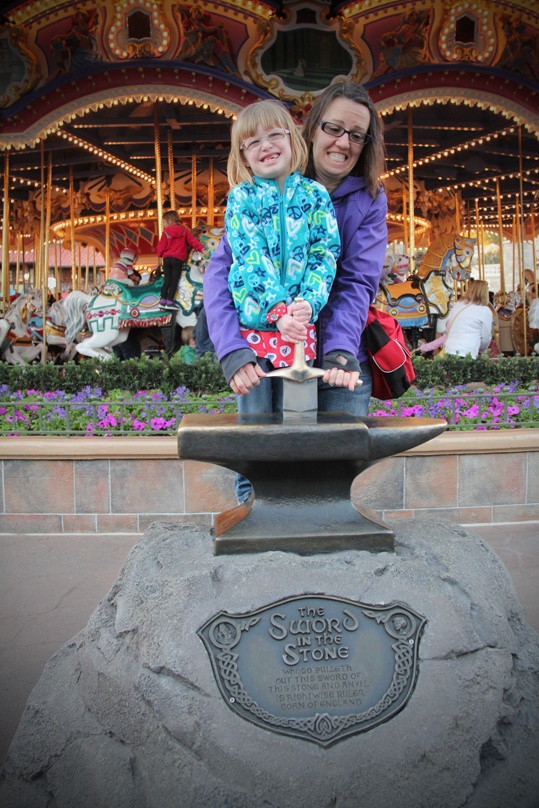 Speedway, which Nichole LOVED (She got to drive) and then checked out Space Mountain.  She was still too short, even with shoes on, plus the wait was way too long.  We finally agreed to go back and wait in line for Peter Pan's Flight after a failed attempt to remove Excalibur from the stone out front.  It was pretty neat, taking the flight from London to Neverland and back. While in line we bought Nichole a Mickey Mouse flashing staff.  After it was over, we went across the path to It's A Small World, which ran at a similar pace.  I forgot how neat that ride was, going through all those countries in a single boat!  That ride would end up being our Disney finale for this trip, as we decided to make our way back to main street for the Main Street Electrical Parade at 19:00.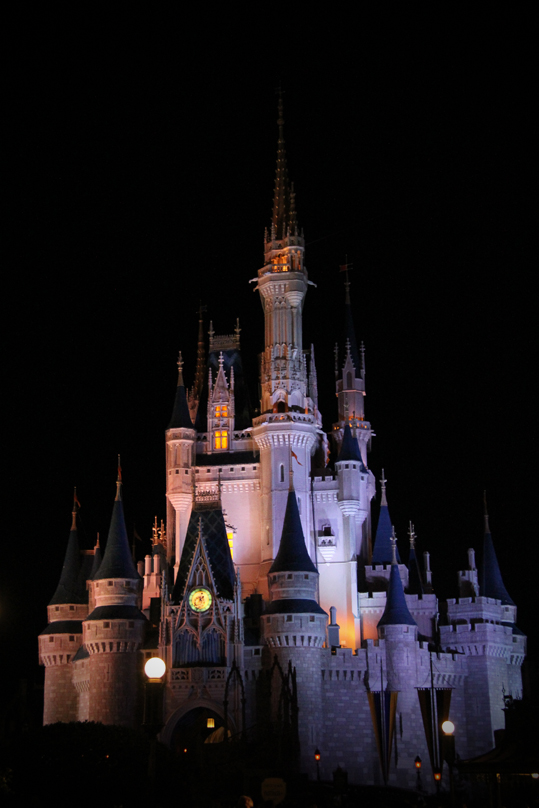 We weren't near the front, so Nichole was on my shoulders with Mandi in front, and I noticed a mother with a child up on her shoulders and a girl a couple years older than Nichole standing in front of her.  The Mom kept saying things like "Oh, look at that!"  and "who is that over there?" and the poor little girl was getting so frustrated.   So after confirming that Mandi was OK with Nichole on her shoulders, I offered to put the other girl on mine.  Her Mom was happy to accept, and I was reminded how small and light my daughter really is.  Wow.  Once I lost all feeling in my hands it was better, but it did take a while for my circulation to get cut off enough for that.  So we all enjoyed the parade (except me, I still couldn't see anything).  Once the parade ended, and once I regained feeling in my arms, we pushed our way through the crowds and found our bus stop.

We got back to our hotel and went to the food court for a light supper before coming to our room and putting Nichole to bed.  Tomorrow we head south to Miami, so we did a bit of quick organizing to get ready to check out.  As I sat down to write about the day, I was reminded of all the bug bights I have accumulated over the past few nights.  During the day (I've been looking) I don't recall seeing any bugs at all, but somehow every morning I have some fresh ones added to my collection.  I've looked really good at the sheets and beds, and the bites don't seem to fit the traditional description of bed bugs, and I haven't spotted any spiders around, so whatever it is that is feasting on my arms is a mystery.  A very annoying uncomfortable mystery.  I guess I'll get into bed and see what happens in the morning.  If this is last you here from me, assume it was extra hungry tonight.